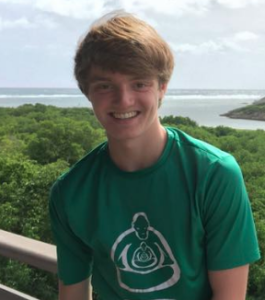 Caleb and I will be walking around the streets of Jerusalem in less than 10 days! We couldn't be more excited, or more honored to be a part of the magic that's yet to come: Camp Ultimate Peace 2016.
Caleb has been playing Ultimate and learning about the region continually over the past months. I am literally picking Caleb up from a Middle Eastern politics class as we leave town to begin out journey to the Middle East.
I am currently polishing off the last of my project management tasks, making sure all the pieces are in order so that they can assemble along with 200 campers and 75 adults at camp. I've also been gathering hundreds of pieces of paper with prayers and messages written on them. Before and after camp I'll be folding each piece into a crane and placing them into the Western Wall — What I call, The Crane Project.
With five days to go before the July 1st fundraising deadline, Caleb has raised $2,199 towards his target of $3,000. Donation of any size are greatly appreciated!
You can learn more about Caleb's work with UP and make a donation right here.
Thanks to everyone for all the many ways you've supported Ultimate Peace!