Hello Friends and Family,
This summer I am thrilled to be making my 6th trip to the Middle East to work at CampUP, a youth Ultimate camp run by a phenomenally amazing organization called Ultimate Peace.
More importantly, I am beyond thrilled that my brother Caleb will also be returning to CampUP, this time to be one of two leaders of the North American Leaders in Training program!
Like last year, I am urging all of my supporters to donate to my brother instead of me. You can read all about his campaign right here.


Here's the short version of what's going on:
– This summer I'll be in the Middle East for almost all of July, working with Ultimate Peace at a 7-day overnight camps for Arab, Jewish, and Palestinian youths. This summer we will have over 185 campers, 50 LITs, and 80+ staff.
– In addition to coaching a camper team of my own, I will be continuing my role as Program Manager for Camp Ultimate Peace. In this position I oversee operations for all camp logistics operations as well as staff development.
– You can find read all about Ultimate Peace at http://www.ultimatepeace.org/.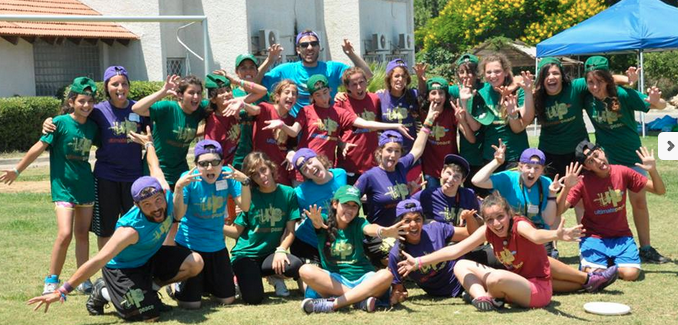 – Ultimate Peace operates fully by donations, and each coach is responsible for raising substantial funds to make the camps happen.
– Every last little bit helps, even if it is to just spread the word!
– I will be blogging about all of my Ultimate Peace experiences at www.UltimateJosh.com.
– I have been lucky enough to give several presentations talking about my time with Ultimate Peace. Here are the most recent three:
Osher Lecture Series @ The Catamount Arts – 3/28/13
Williston Political Awareness Club – 1/10/14
Williston Assembly – 4/16/14
– Due to a generous Williston professional development grant, I was able to spend all of Spring Break 2014 traveling through Israel and the West Bank. I visited schools, saw math classes in action, folded Origami with masters, taught Ultimate, and saw many new places. You can read all about my travels right here.

– I will be continuing my work folding prayer Cranes and placing them into the Western Wall as part of The Crane Project.
– The most recent Ultimate Peace promo video can be viewed right here.
– The absolute best way to learn about Ultimate Peace is to watch this 5 minute clip of the Telling Well – Episode 2.
– Please consider supporting my work by making a donation using this link to support my brother Caleb's Camp Ultimate Peace experience.


If you are up for the long version, or want to know why I'm taking the uncomfortable step of asking for money, please read below.
Salaam & Shalom,

I grew up on a farm in North Leverett, MA, a very special small town of less than 2,000 people located 15 miles north of Amherst. In the hill town I called home, I learned to appreciate being away from it all, but as the same time I was pushed by my parents to connect with the greater world in diverse ways. I was encouraged to follow my bliss and to try strange new things. By the time I graduated from high school, I had certainly found my share of exhilarating endeavors: I had spent years studying Mandarin Chinese, decided to travel 3,000 miles to college, fallen in love with mathematics, and found Ultimate.
Twenty years later my Mandarin is passably decent, I am addicted to international travel, I spend the bulk of my days teaching high school mathematics, and I am utterly in love with Ultimate.
In my journey from Leverett and Amherst, to Claremont, CA, through St. Johnsbury, VT, to my current home in Easthampton, MA, Ultimate has always been brightly present. I have played, coached, administrated, proselytized, traveled, and spectated. I have loved every minute of my Ultimate life. For three years I watched from afar as Ultimate Peace took off, always wanting to join in myself. Then, two years ago I joined up with Ultimate Peace.
Ultimate Peace is now a core component to my identity.
The vision of Ultimate Peace (www.UltimatePeace.org) is to build bridges of friendship and understanding between youth from different social and cultural backgrounds around the world. We focus on fun and education, not politics, using the character building sport of Ultimate Frisbee as our tool. Ultimate is a competitive sport, yet is self officiated and thus promotes conflict-resolution, skill building, and open communication. Ultimate rewards good sportsmanship and instills a strong sense of personal responsibility and teamwork.
2009 was the inaugural year for Ultimate Peace and it was a huge success. A group of American Ultimate players and coaches travelled to the Middle East and hosted a series of clinics for local youth – Palestinian, Israeli Jewish and Arab, together – to introduce them to the sport of Ultimate and the respect between players that's inherent in the sport.  The kids learned, they played together, they self-officiated and at the end of the day they truly were excited about getting to play more in the months to come. In 2010, Ultimate Peace returned in larger numbers and with a bigger and better program. We hosted a 4 day-long overnight camp for 130 kids, as well as sessions for local coaches, and visits to the home towns of the campers. 2011 was another smash hit. 175 campers and a staff of over 60 came together for an 8-day residential camp. The 12 multi-cultural boys and girls teams that were formed, made up of Palestinians, Israeli Jews, and Arab Israelis, practiced, ate, and competed side-by-side every day. Not only did the kids learn to play Ultimate, they also experienced a cultural exchange through arts and crafts, dance, and games, a talent show, and just over a week of living with their fellow campers.
In 2012 I joined CampUP. Two 5-day residential sessions were run, the first being a new training camp for more experienced players, and the second a continuation of the highly successful summer camp program. Both sessions had all the usual features of the Camp UP program: cultural sharing, non-Ultimate social activities, community-building, and an assortment of activities and classes. The sessions also focused heavily on learning and practicing the 5 values of UP: mutual respect, integrity, friendship, non-violence, and fun.
I had the time of my life working with Ultimate Peace in 2012. In addition to coaching a boys team in the Training Camp and a girls team in the Summer Camp, I stepped into the role of Director of Ultimate and Coaching, designing the pre-camp training sessions for all 50+ coaches. The whole summer was thrilling and unbelievably transformative. I kept a daily blog about my experiences which you can read right here. Photos from my 2012 experience are online here. Video is online here.
After returning to the states, my big Ultimate Peace interaction came in late-April when I helped gather the team of UP CITs coming to the US for their Friendship tour. You can read all about that wonderful weekend right here. I brought 9 Ultimate Peace teens from Israel and the West Bank to my parents' house in Western, MA! What a great time.
In 2013 I continued my Ultimate Peace Camp work with a passion: I expanded the coaching development program, worked with two more camper teams, produced reams of camp media, and again had the time of my life. You can read all about my 2013 adventures right here.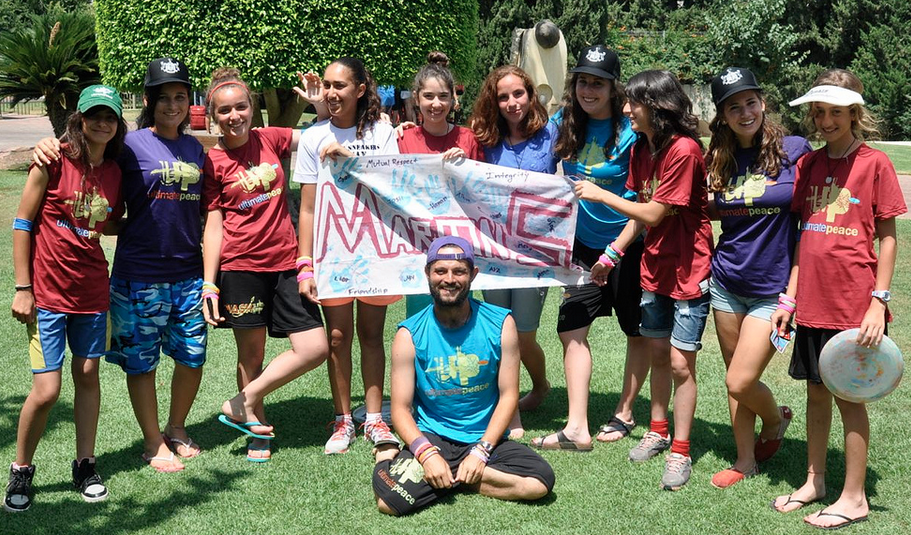 My 2014 UP year was quite active. Due to a generous Williston professional development grant, I was able to spend all of Spring Break 2014 traveling through Israel and the West Bank. I visited schools, saw math classes in action, folded Origami with masters, taught Ultimate, and saw many new places. You can read all about my travels right here.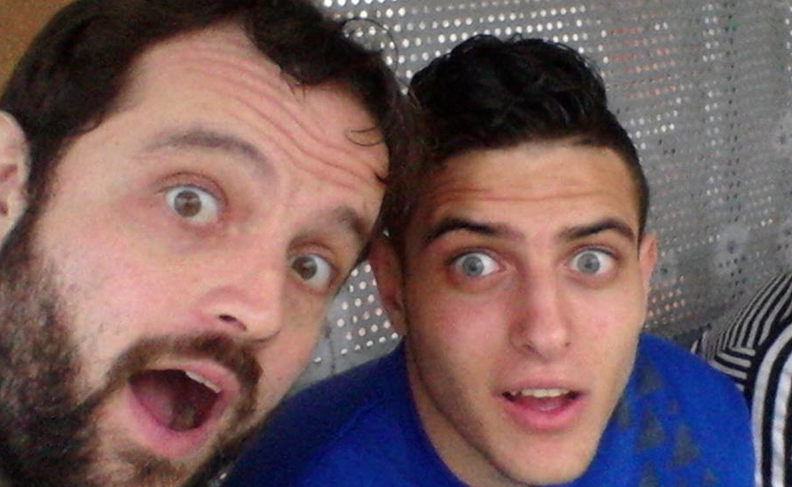 2014 was also notable because camp moved to Ashkelon and also combined the summer and training camps into one week. Despite the logistical hurdles of running two camps at once, as well as the war that was beginning right as camp was running — which caused our West Bank kids to be denied entry into Israel — CampUP was, once again, AMAZING. We played lots of Ultimate, many, MANY new friendships were born, and we all worked tirelessly to make the world a better place.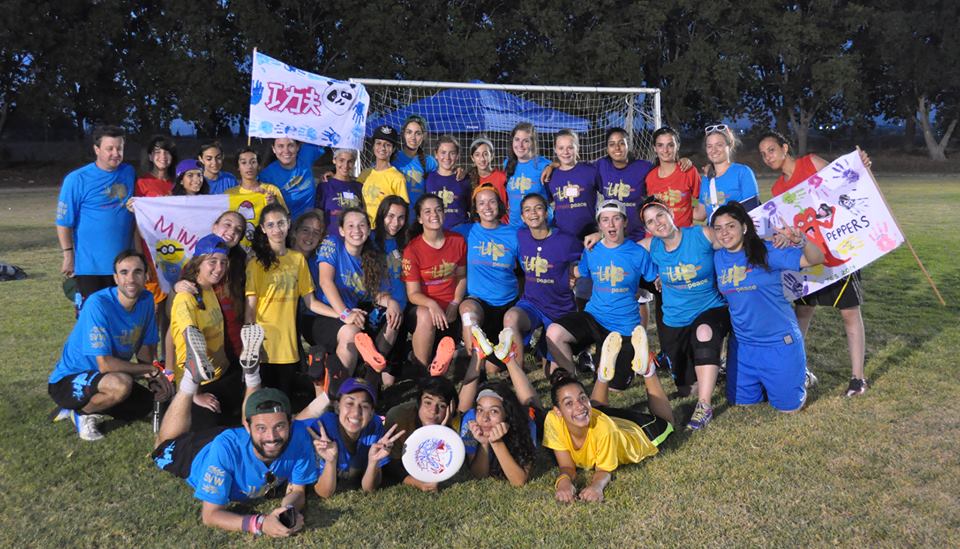 Soon after the 2014 camp, I traveled with the Israeli delegation to the European Youth Ultimate Championships in Lecco, Italy where I assisted with the U17 team. I had an absolutely phenomenal time working with many players from UP, learning more about the Middle East, and creating even deeper connections with the region.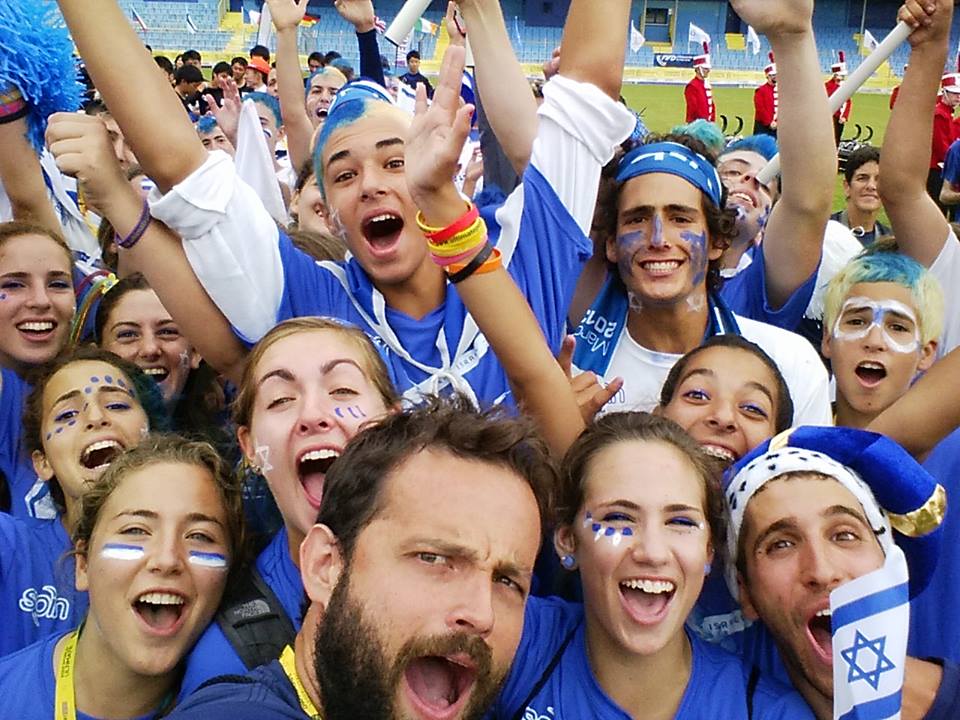 Work for CampUP 2015 is already in high gear. I just recently finished up leading the process to choose our 70 + coaches. Last month I traveled down to Atlanta to coach the Ultimate Peace CIT MashUP girls team at HS Terminus while they were on tour around the US speaking about Ultimate Peace.
2016 was a whirlwind. I attended the Ultimate Peace Board Meeting in January where I helped craft the future path of the organization. Coming out of that meeting I was put into the position of Program Manager for Camp Ultimate Peace, overseeing all camp logistics and staff development. I am thrilled by all the work that has been done so far to make Camp UP 2016 a reality. We have an unparalleled staff coming together and even more impressively, a vibrant camper population. On top of it all, my brother Caleb was accepted into the Leader in Training program and will be coming to camp this year!
2017 has been a smooth continuation of 2016. My work as Program Manager took a short respite in the early fall, but started up in earnest in early October. So far this year we have built the staff and set up many of the logistical operations for camp. The Friendship Tour has wrapped up, the LIT program is as busy as ever, and camper applications are now live. It's so thrilling to know that camp is now less than 3 months away!
You can learn more about Ultimate Peace at the following links:
Homepage: www.UltimatePeace.org
Ultimate Peace Flyer: Right Here
UP Facebook page: www.facebook.com/UltimatePeace
2010 UP Slideshow video: http://youtu.be/ZKEWGF2DtaU
2012 UP Promo video 1: http://youtu.be/09dRzlLZUYs
2012 UP Promo video 2: http://vimeo.com/50026514
Ultimate Peace 2012 from Ultimate Peace on Vimeo.
I am so over the top thrilled to be returning to Camp Ultimate Peace this summer because it represents everything I love about Ultimate, all in one place. It's the joy of sport combined with spirited play above all else, centered around an excited, receptive, and diverse population of youth. While I have absolutely adored my many years of playing Ultimate, coaching is now what I love to do most above all else in the world of Ultimate. I absolutely cannot wait to continue my work with the kids at Ultimate Peace.
Some important things for you to know is that everyone that works at Ultimate Peace is a volunteer and that this summer camps has a budget of around $250,000. The money I am raising will enable me to cover at least some of my summer costs, as well as to help fund the camp. Donations of any size are greatly appreciated. In addition to monetary donation, other in-kind donations are welcome too such as travel miles, energy bars, shade tends, hats, cleats, discs, and schwag for campers.
Ultimate Peace is hugely reliant on the support of family and friends. We are currently in the midst of a major fundraising effort. I know this is a hard time financially, but if you are able, please join this peace through sport initiative and donate whatever you can at:
Please donate to support my brother coming to Camp Ultimate Peace!

I'd be happy to talk to anyone about this endeavor on the phone, via email, or in person. If you know of anyone who might be interested in, or moved by this, please feel free to put them in touch with me or share this email with them.
Thank you so much for considering this and for supporting me – financially or otherwise – in what I do.
– Josh