This last weekend both St. Johnsbury Academy varsity teams came out on top at the USA Ultimate 2012 Vermont State HS Ultimate Championships!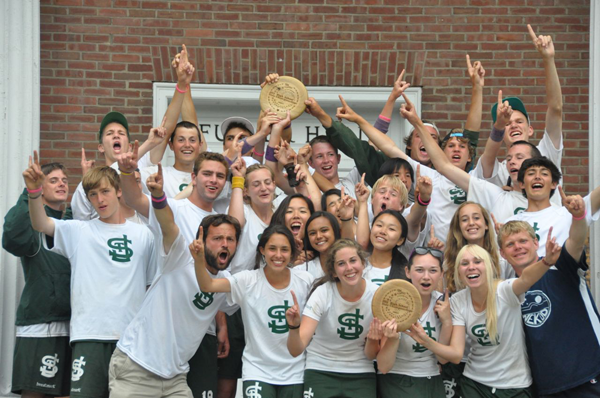 This is the 7th year the tournament has been run, and the first time a girls division has been possible. Overall, 17 teams competed in the open division and 5 in the girls. The JV squad also did quite well, going 3-3 with two wins over varsity teams and finishing 10th after initially being seeded 15th.
This is the boys second state title. They last won in 2007.
In the finals, the boys took down BFA Faixfax 15-4 with wonderfully a wonderfully patient short game. The girls also went up against BFA Fairfax in the finals, coming out with the win 13-9 with terrific person defense and great mid-field completions.
You can read local press coverage of the tournament right here:
Caledonian Record, 5/26: Part 1, Part 2
Caledonian Record, 5/28: Part 1, Part 2
Some photos from the weekend are online right here.
Complete tournament results are online right here: Girls Division, Open Division
Here's a video of the awards ceremony and of the teams ringing the bell in Colby Hall (an StJA post-state champs tradition):

This is why I coach.