Hello Friends and Family,
This summer I am thrilled to be making my 6th trip to the Middle East to work at CampUP, a youth Ultimate camp run by a phenomenally amazing organization called Ultimate Peace.
More importantly, I am beyond thrilled that my brother Caleb will also be returning to CampUP, this time to be one of two leaders of the North American Leaders in Training program!
Like last year, I am urging all of my supporters to donate to my brother instead of me. You can read all about his campaign right here.


Here's the short version of what's going on:
– This summer I'll be in the Middle East for almost all of July, working with Ultimate Peace at a 7-day overnight camps for Arab, Jewish, and Palestinian youths. This summer we will have over 185 campers, 50 LITs, and 80+ staff.
– In addition to coaching a camper team of my own, I will be continuing my role as Program Manager for Camp Ultimate Peace. In this position I oversee operations for all camp logistics operations as well as staff development.
– You can find read all about Ultimate Peace at http://www.ultimatepeace.org/.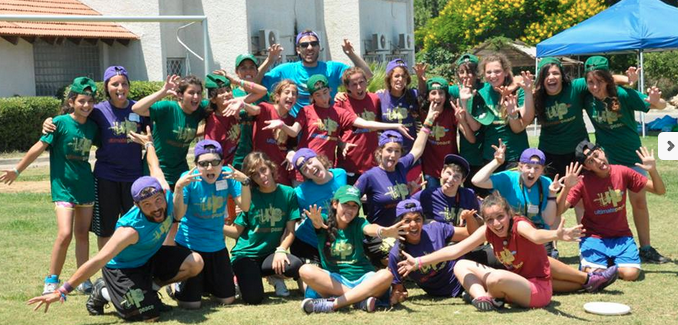 – Ultimate Peace operates fully by donations, and each coach is responsible for raising substantial funds to make the camps happen.
– Every last little bit helps, even if it is to just spread the word!
– I will be blogging about all of my Ultimate Peace experiences at www.UltimateJosh.com.
– I have been lucky enough to give several presentations talking about my time with Ultimate Peace. Here are the most recent three:
Osher Lecture Series @ The Catamount Arts – 3/28/13
Williston Political Awareness Club – 1/10/14
Williston Assembly – 4/16/14
– Due to a generous Williston professional development grant, I was able to spend all of Spring Break 2014 traveling through Israel and the West Bank. I visited schools, saw math classes in action, folded Origami with masters, taught Ultimate, and saw many new places. You can read all about my travels right here.

– I will be continuing my work folding prayer Cranes and placing them into the Western Wall as part of The Crane Project.
– The most recent Ultimate Peace promo video can be viewed right here.
– The absolute best way to learn about Ultimate Peace is to watch this 5 minute clip of the Telling Well – Episode 2.
– Please consider supporting my work by making a donation using this link to support my brother Caleb's Camp Ultimate Peace experience.


If you are up for the long version, or want to know more about why I'm taking the uncomfortable step of asking for money, please click here.
Salaam & Shalom,