Another reason I am so excited to head to Camp UP this summer is that St. Johnsbury Academy student and Ultimate player Ava Schein will also be making the trip! She will be working at the second session as a Counselor in Training. According to Rona Yaniv, the Director of the Ultimate Peace CIT program:
"The CIT Program is a multi-year program that aims to develop young leadership in the world of Ultimate Peace and beyond. In accordance with the UP values, we believe that the way we play is similar to the way we lead our lives, hence our goal is to instill and develop communication and social skills,  mutual understanding and respect and openness and acceptance towards others while developing personal responsibility, core values and leadership."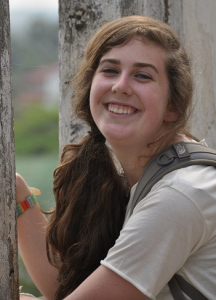 Ava is perfect for the program and is going to do a wonderful job! I am thrilled to be working with her! You can read much more about the UP CIT program in this extensive blog post.
Additionally, Ava has centered her St. Johnsbury Academy senior Capstone project on Ultimate Peace. She has raised awareness of the program and has been raising funds all year to send two campers to Camp UP. One of her big fundraisers will be a large dance at St. Johnsbury Academy on the night before the 2012 St. Johnsbury Invite. Go Ava!